Message from President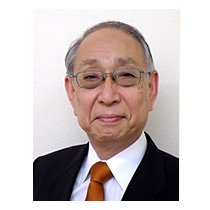 Asahi Suisan has developed the capability of responding to customers' demands of any genre, offering a wide range of items from the finest fresh fish to frozen seafood in the traditional Tsukiji Fish Market. As Japan is well known for its seafood cuisine, there are a lot of visitors every day from all over the world in the Tsukiji Fish Market, the center of the Japanese fish food culture. We often witness they are surprised with the rich variety and freshness of the fish/seafood offered in the market. It might be the case that each item looks similar to most of the people. However, there is a big variability of quality among individual fish/seafood, depending on various conditions, such as each fish/seafood's specific season, the catches varying due to the weather conditions, and the difference among the production area. That is why, fish/seafood is difficult to deal with. At the same time, it is also an interesting food ingredient that differentiates us from other companies because of these difficulties. Asahi Suisan has experienced employees, who are skilled in selecting and recommending the best product for each customer. When doing so, we believe that the most important thing is to build a trusted relationship with our customers. Our mission is "to support our customers' business to be prosperous". We are committed to establish good relationship with customers and to firmly meet their needs.
Tatsunori Murata, President & Representative Director of Asahi Suisan Co., Ltd.
Overview
Company Name
Asahi Suisan Co., Ltd.
Representative
Tatsunori Murata, President and Representative Director
Address
【Office】
Kanri-shisetsu Bldg,517,6-6-1,Toyosu,Kouto-ku,Tokyo
TEL:03-6633-4111  FAX:03-6633-4112

【Store in Toyosu Market】
Tokyo central wholesale market Toyosu Market 8118~8126
TEL:03-6633-4114  FAX:03-6633-4113
URL
https://asahisuisan.co.jp

MAIL
mail@asahisuisan.co.jp
Business Item
Tuna Variety · Seafood fish · Live fish · Shrimps · shellfish · frozen fish · frozen food · Processed goods · fish general · In-house developed products, fish in general
Capital
50 million yen
Date of establishment
April 25, 1984
Number of Employees
31
Business Partner Bank
Mizuho Bank Tsukiji Branch Mitsubishi Tokyo UFJ Bank Tsukiji Branch Sumitomo Mitsui Banking Corporation Shinbashi Branch Tokyo Metropolitan Bank Hamamatsucho Branch
Access to Toyosu Market
【Office】
Kanri-shisetsu Bldg,517,6-6-1,Toyosu,Kouto-ku,Tokyo
TEL:03-6633-4111  FAX:03-6633-4112
【Store in Toyosu Market】
Tokyo central wholesale market Toyosu Market 8118~8126
TEL:03-6633-4114  FAX:03-6633-4113
Contact us